Bstol GEM is a no-brainer device that does not need to be refilled. Featuring a draw-activated firing mechanism The Bstol GEM Disposable Pod Device is a pre-filled nic salt disposable vape. and a small discreet profile that fits within the palm of the hand. Using the latest technology-the oil cup type cigarette bin, the taste is delicate and stable, without oil leakage!High liquid capacity, powerful and efficient TYPE-C rechargeable battery,The flavor is strong flavor and sweet,Soft and smooth,It's a perfect device for those who are always on the go and don't like carrying a lot of stuff for their vaping devices.Highly recommend it!
Features:
Disposable -Rechargeable,Non-Refillable;
3% Salt Nic Strength(Flavors can be customized acording to different preferences);
Approximately 230 Cigarettes / Pack;
Integrated 650mAh Battery;
10.9mL Juice Per Puff STICK;
Body Material: Aluminum alloy;
Protection: Overheating, Short-circuit;
Bstol packaging uses a medium carton packaging that can be used as a display box;
Each flavor is sealed and packaged in a separate transparent tube;
Bstol GEM unique and exquisite exterior design uses water-based rubber paint to give it a smooth, silky, and moist feel!
At the same time with the Food-grade metal texture shell and colorful color matching;
Define different tastes in different colors!
Physical Parameter:
▶ E-LIQUID CAPACITY:
10.9ml;
▶ CHARGING:Type-C Recharging;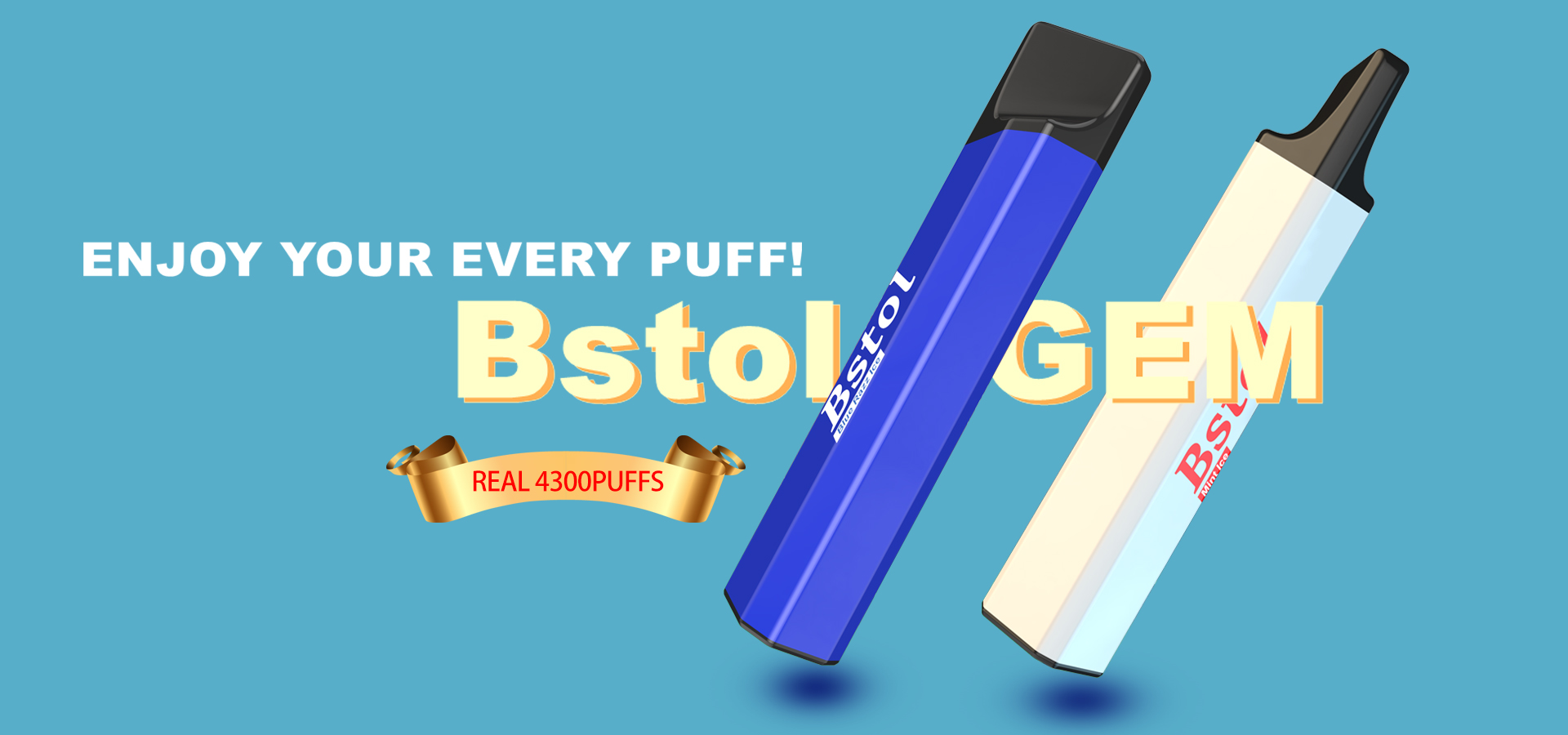 ②
Strawberry Watermelon Ice
⑧
Mango Ice